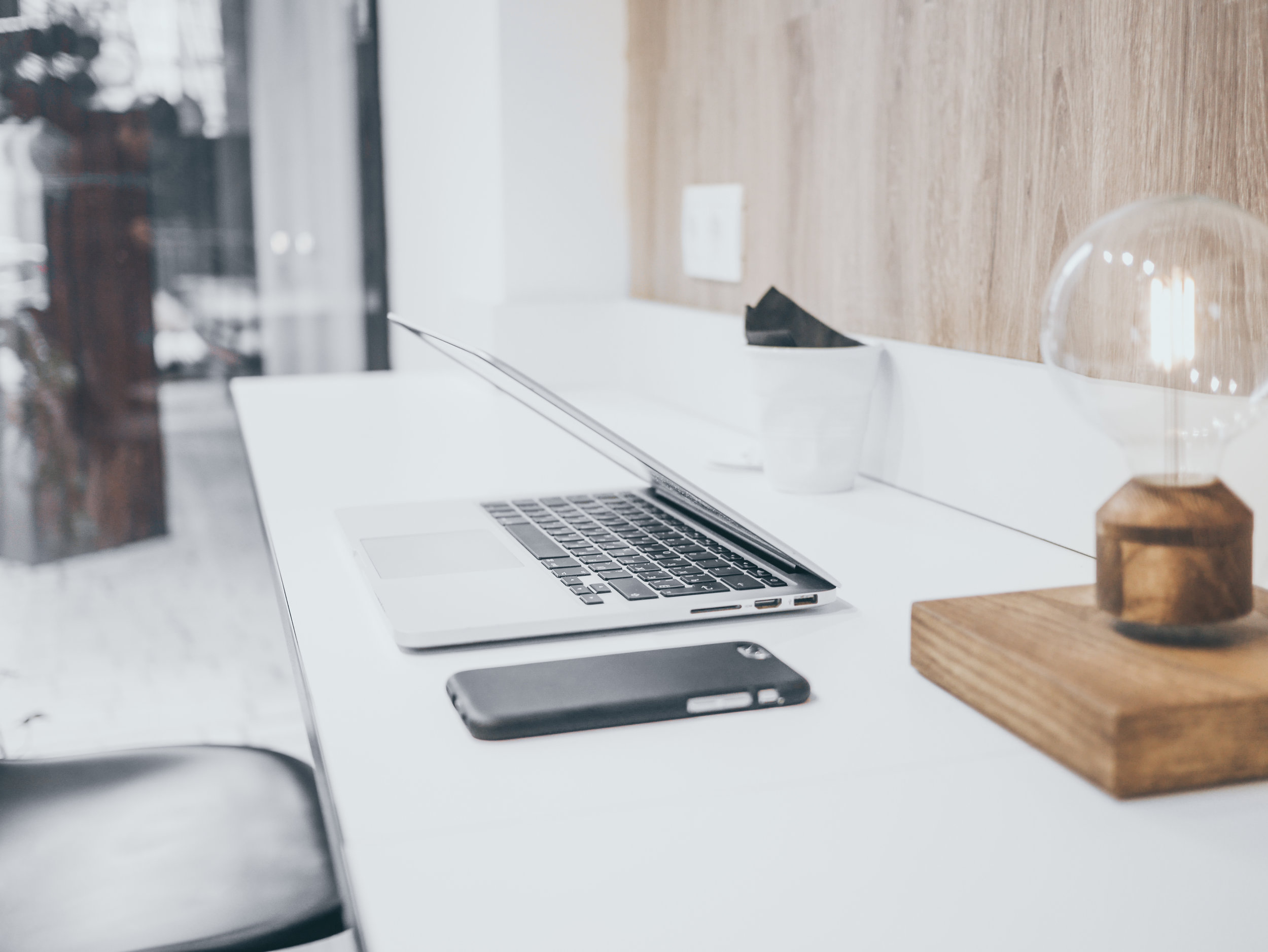 We have over 50 years of combined experience in recruiting, consulting, training, network and cloud security. In addition to working remote ourselves, we've hired and managed a workforce that is 100% virtual.
Patrick
Fort Collins, Colorado
How I can help you:
My strongest professional interest at this juncture of my career lies at the locus of culture, process and technology. In short, I thrive on the alchemy of combining these 3 key ingredients for creating high performing organizations. At Simon, if you're a remote worker, then that means empowering you to be the best remote worker you can be. Or, if you're an organization, it means helping you find and manage the best talent, anywhere in the world, to achieve your company's goals.
One word to describe my road to here:
Internet.
How I describe my home office:
It's the beating heart of the various organizations and projects that I lead. It's the most important tool I have at my disposal.
Favorite tech tool in my office:
I have different favorites on different days, but, most days my Mac and high-speed Internet connection are the two things that allow me to get the best possible results.
Favorite app I'm using now:
Google Chrome, because it gives me fast, stable, secure access to countless other applications that power my workday.
Favorite read today:
(Note: I dare not share my actual favorites, which are Griftopia and Secrets of the Temple, for fear that our prospects will discover I'm totally insane; so, instead, I've shared one more in line with our mission.) Deep Work, by Cal Newport
Favorite podcast today:
"Thinking About Thinking: My Interview with Tyler Cowen [The Knowledge Project Ep. #39]"
Steph
Johnstown, Colorado
One word to describe my road to here:
Accidentally on purpose.
How I describe my home office:
Calm, minimal, comfortable, overflowing with coffee mugs, the place where my monitors the bunny-situation in the neighborhood.
Favorite tech tool in my office:
Logitech MX Master mouse. So many hours in my day are spent "mousing" and this is the first mouse I have had that has been ergonomically pleasing for my hands. I also love that there are several customization buttons and wheels. The most important one? The button that pauses and plays Spotify!
Favorite app I'm using now:
Notion. Hands down Notion. In about 8 months time, it has become my hub for everything both professional and personal. I track projects, track clients, track workouts, create editorial calendars, prioritize habits and weekly plan in this tool that is always open in my browser. Notion has become one of my most favorite tools for brainstorming too; it opens my mind up in a very unique way. I enjoy Notion so much that I fiddle with my pages at night and on the weekend. Pretty nerdy.
Favorite read today:
High Performance Habits, by Brendon Buchard
Next up, I'm reading Rising Strong, by Brene Brown at the suggestion of my best friend.
Favorite podcast today:
The Next Right Thing - Emily P. Freeman: Episode 66: Don't Let the Ending Define the Whole Story
Kimberly
Timnath, Colorado